Seamless Clip In Remy Hair Extensions
Sunlit strands and love in summer's flair, Let your radiant beauty take you there.
Create Your Perfect Shade
Meet Your Dream Hair at MHOT
Our hairstylists are here to help you to find the perfect shade.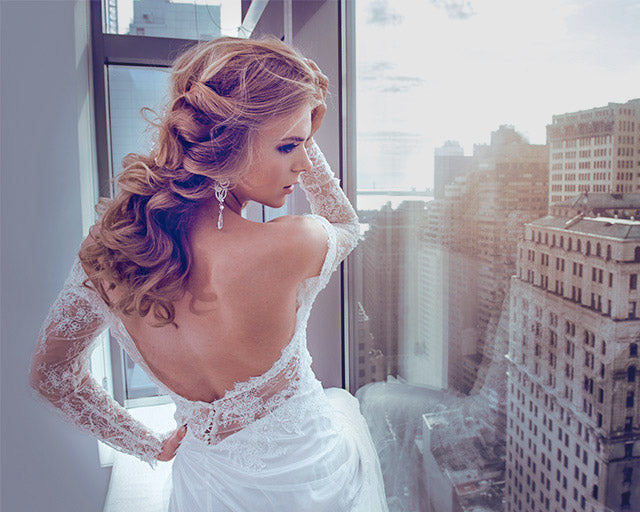 Up to $50 in Instant Gifts
Purchase seamless clip in remy hair extensions and get up to $50 valued gifts at checkout.
More details
Best Seamless Clip In Extensions
MHOT newest seamless range utilizes the latest technique in seamless weft design to create the best discreet and lightweight set.
Slim Band for Ultra-invisible

MHOT seamless hair extension's silicon base is narrower on the outside, which makes the extensions more invisible and lightweight.

Thinner Band than Other Brands

Not only thinner than traditional wefts, our strong band is also 50% thinner than other brands'. More lightweight and comfortable to wear.

Super Seamless and Natural Blend

The pliable band lay flat against your head, no bump, no stick out, blend with your own hair naturally and realistically.
Premium Remy Hair

Minimally processed to keep the hair cuticles intact and flow in the same direction.

Free Express Shipping

Global Free Shipping Service. Delivered within 3 - 10 business days once shipped.

60 Days Easy Return

Return or exchange within 60 days on sets that have not been opened or worn.

Free Color Matching

Email us photos of your hair taken in natural light and we will colour match you :)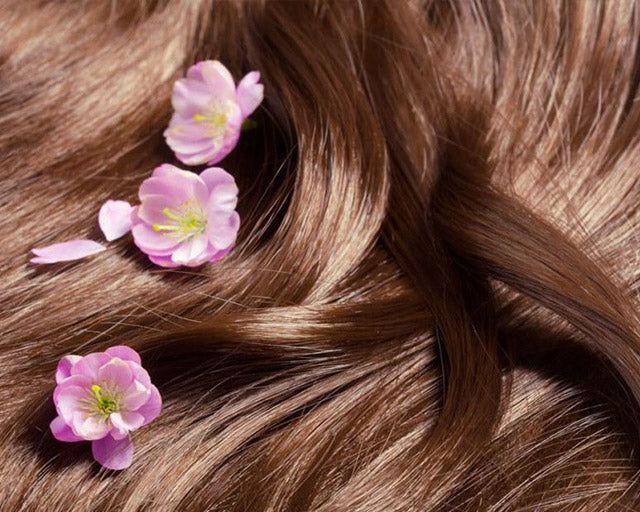 Sourcing the Best Remy Hair, for the Best
We search across the world to source the best quality hair our customers are accustomed to.
There are no shortcuts when quality is concerned. We firmly believe that.
about our hair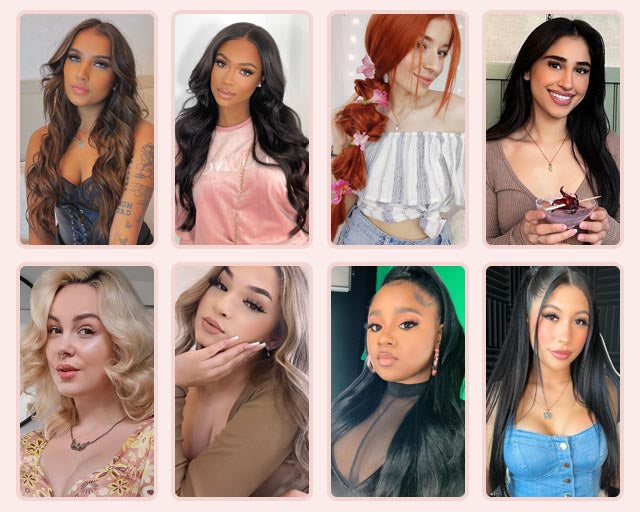 Video Review
MHOT remy hair extensions have been reviewed by many Youtubers, hairstylists and customers, let them tell you why they love us.
watch the video
Seamless Clip in Hair Extensions
Seamless clip in hair extensions are made with silicone-based hair weft. The silicone weft is super strong and pliable, no hair shedding at all.
Each weft has thick hair, while the thickness of the silicone wefts is about 1/2 of the thickness of a cent, it's easy to cover with your own hair, which means you can get a natural look by placing the hair extensions closer to your hair parting.
Classic Clip in Hair Extensions
The lace weft clip in hair extensions are stitched hair weft covered with delicate French lace strip, the cotton lace strip is super soft and breathable.
The lace weft clip in hair extensions are made by sewing 3 same - width pieces of hair wefts together on a durable lace strip, providing enough hair volume to achieve a full and thick hair look.
Testimonials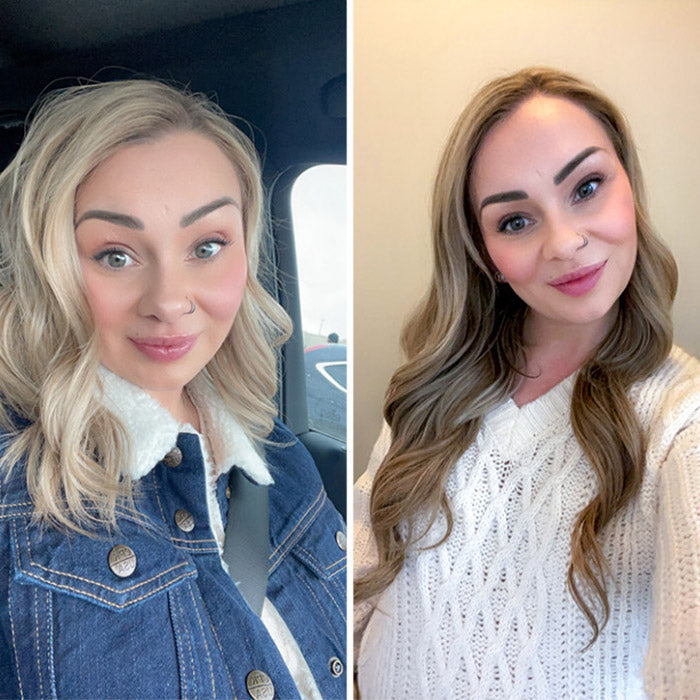 Amazing
I have medium length hair that's dirty blond with highlights. I ordered the dirty blonde luxury original weft and I am beyond impressed! The color matches almost 100% and the quality is amazing! So so happy with the product and price!
⭐⭐⭐⭐⭐
Renae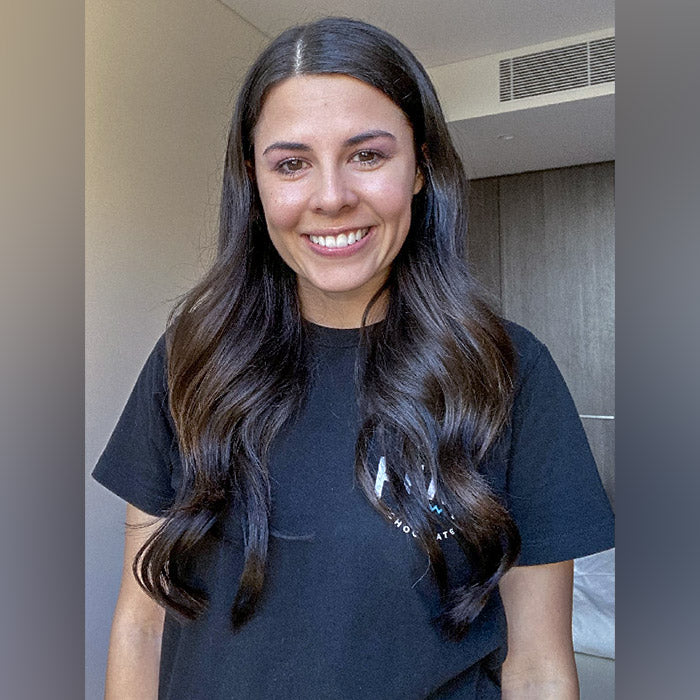 Amazing - better than expected!
I'm in love with my new clip ins. I have thin hair and a small head so I was worried the clip ins would be noticeable however they are not at all! They feel really sturdy on my head so I'm not worried they will fall out. I didn't need to use all of the wefts as just a few was enough - I had about 4 left unused. The customer service was also so responsive and friendly.
⭐⭐⭐⭐⭐
Paula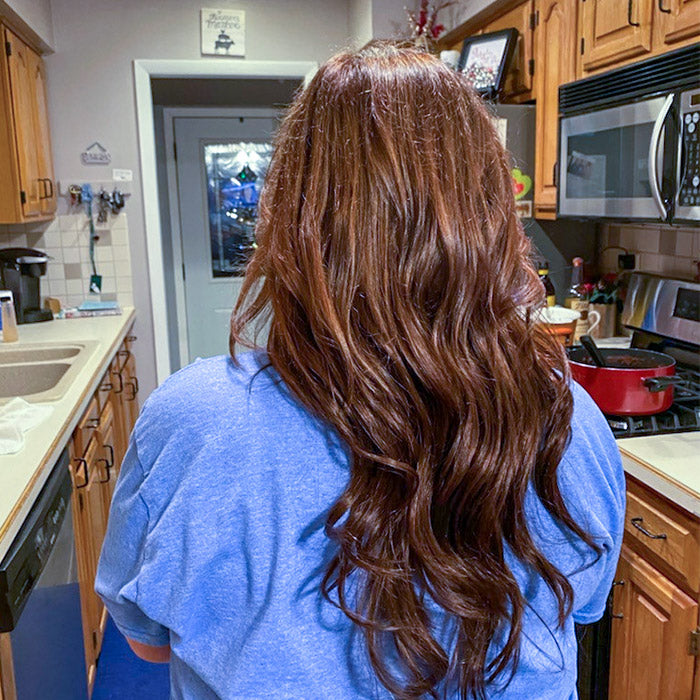 Love my hair
I bought these extensions back in June. I just had them put in a couple weeks ago and I absolutely love them. I can't believe I waited so long to put them in. Super fun and easy! I would definitely use this product again!.
⭐⭐⭐⭐⭐
Rhonda Brod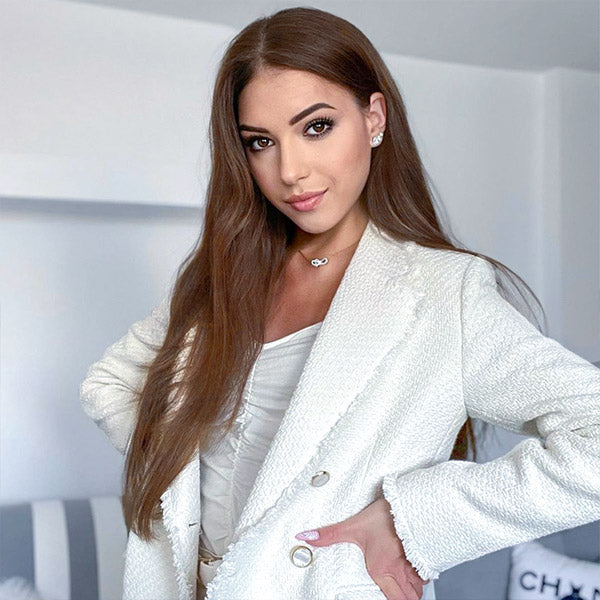 Match my hair perfectly!
Absolutely in love with these hair extensions ! They matched my hair perfectly , the length is exactly what I wanted , and I have curled and washed them. They fill in my hair and make me feel so much better ! I would highly recommend purchasing these and definitely would get them again :) !
⭐⭐⭐⭐⭐
Alma R.
Great hair
I was worried about the quality at first as there is no feedback. When I received the clips in hair,I am very happy. The hair is very soft,and no tangle. They match my hair color perfectly. After wearing one month, the hair is still very soft and no shedding. I have recommend it to another friend.
⭐⭐⭐⭐⭐
Bonita J.
Love them
I've never tried hair extensions before and I knew I just wanted to add some length and volume. This set of hair extensions is super soft and high quality! It's not too long but perfect for blending in with my damaged split ends. I don't have any issues of it being too thin either. I would recommend it! :)
⭐⭐⭐⭐⭐
Jane G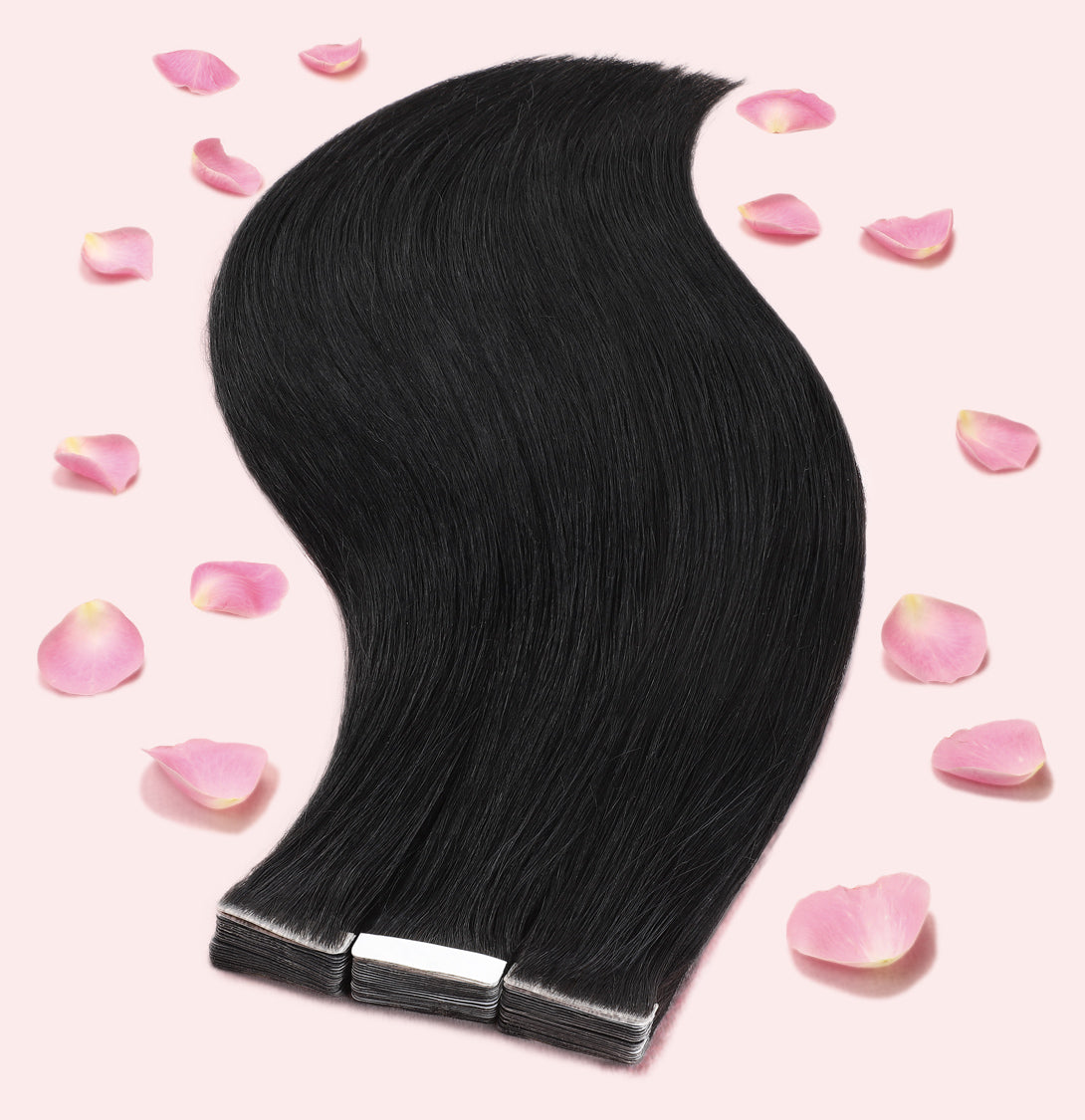 Invisible Tape In
The upgraded Invisi Tape Ins are designed to mimic hair growing from the scalp, ultra-invisible for a more natural-looking, more discreet than ever before.
Shop now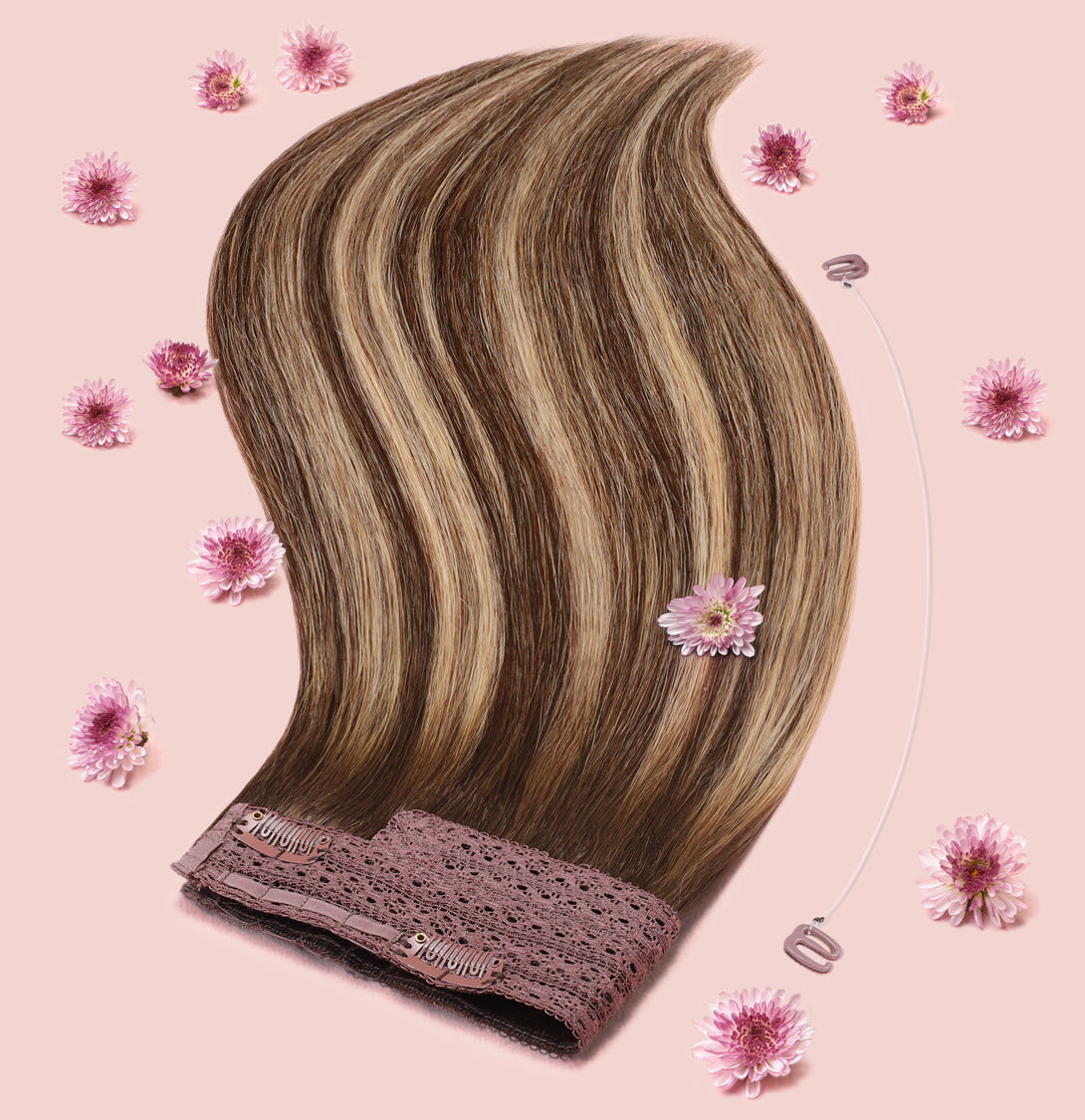 Layered Halo
Halo use an invisible wire to add length and thickness. No glue, no damage. Goes on and off in less than a minute. Uniquely designed, each piece has 7 built-in, gradual layers, providing the most natural blend with your own hair.
shop now
FAQ
1. What are seamless clip in hair extensions?

Our newest seamless range utilises the latest technology in seamless weft design to create an ultra discreet, lightweight set. Mhot Seamless range is 20% lighter than our standard laced weft and ultra natural once applied. Their streamline design ensure no bulky wefts and ultimate comfort throughout the day, whilst still providing the same thickness and composition as our standard clip in sets.
2. Are seamless hair extensions water resistant?

Yes, Seamless extensions are water resistant. However, we recommend ensuring your extensions don't come into contact with water for longer than 20 to 30 minutes, like during washing. This is because, over time, water may seep into the base cavities of the silicone weft band. This can make the drying process difficult since silicone is not as breathable as having a fabric base.
3. Does Mhot seamless hair extensions shed?

Shedding is very normal with hair extensions, just like your own hair. Some shedding is to be expected when you first open up your set and brush it through in the first one or two wears however this should slow down from then on. It is due to excess hair which was not 100% secured in the making. We allow for 3-5% hair loss in the weight of your set. If you feel there is excessive shedding in your set, please feel free to contact us!
4. What happens if clips come loose or fall off?

In rare cases with clip in hair extensions, the clips can come loose and sometimes even break. Never fear, these can be replaced or re-attached very easily. You will need a needle and thread, scissors and a spare clip if it is broken, two spare clips are included with all Mhot sets. Stitch a few notches through the holes in the clips and create a knot to secure them. the more stitches you do through each hole, the more secure it will feel.
5. Special care tips for seamless hair extensions

As is the case with all clip-in extensions, we advise you to care for your Mhots with love. Creating a good routine with your Mhot Hair extensions from the start will help prolong their lifespan. Since they are made from 100% Remy human hair, they can be styled and washed just like your regular hair, however, the more you wash and heat style your extensions, the shorter their lifespan will be, so try to keep washing and product use to a minimum. Keep in mind that unlike your own hair, which receives natural hydration from the oils on your scalp, hair extensions don't have a natural hydration source. Therefore, keeping them hydrated is key to keeping them shiny and in good condition.
6. Does heat damage the base of the wefts?

Anything higher may run the risk of damaging the hair, as with any other clip-in extensions. This is because the hair is not being revitalized at the scalp like our own hair is, and over time excessive heat and high temperatures may cause wear and tear to your set, and could potentially loosen the silicone bond with the hair. Generally speaking, heat will not damage the base of the weft unless it is very high. One of the best thing about our extensions? They don't need to be styled at a high heat temperature any way to see results. Our extensions will curl and straighten with ease using low heat.
7. What styling temperature is recommended?

When styling your seamless hair extensions with high heat, we recommend setting your tool at 120C/250F degrees or lower.
Everything You Need to Know About Clip-ins.
Up to $50 in Instant Gifts with Remy Human Hair Clip-Ins.
Get Microfiber Hair Scrunchie with no minimum spend.
Free Microfiber Hair Scrunchie and Real Mink Eyelashes for orders over $200.
Free Microfiber Hair Scrunchie, Real Mink Eyelashes and Hair Extension Hanger for orders over $300