Innovative M-Blend™ technology
Hair extensions are designed to help accentuate your look to give you an overall beautiful look. You don't want to put extensions that are not blending in thus looking artificial. You certainly want that natural look and feel. But most of the time there are cases of ladies who end up finding that their money spent on putting on an expensive extension was just futile as the extensions did not blend in perfectly.
Mhot keeps eyes on the best blending effect of hair extension. Not only the length, the thickness, but the color. We offer five different lengths that cater to a variety of different hair types: 16", 18", 20", 22", 24". If you suffer from hair loss or thinning hair, we understand it can be a hit to your confidence. Mhot uses advanced technology to make sure a high proportion of long hair keeps the hair thickness from the top to the very ends.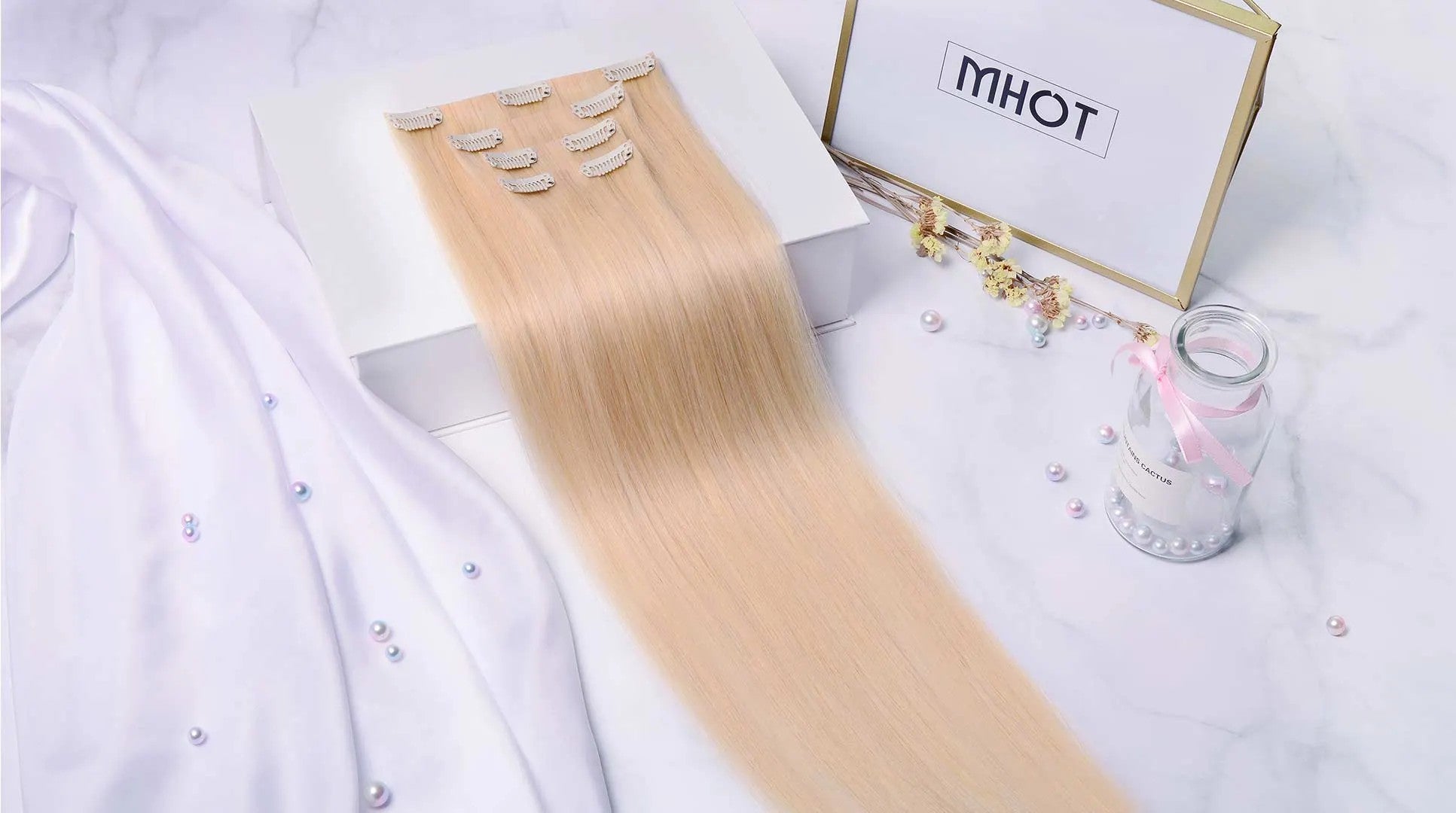 Mhot has a strict process to handle the color to ensure the color look more natural. The first important step is to choose different color hair to be the base. For deep color, we will choose black or brown color to be the base. But for the light color, we will choose light brown hair. In this way, not only ensure the hair color natural but minimizes damage to guarantee the lifetime of hair.
Our clip-in methods are also the most innovative currently available, lace weft, seamless, breathable, soft, and easy to install, which makes you easy to own a charming look and empower your confidence. Mhot insists on innovating high blending technology to make the hair be blended naturally and perfectly with your hair.